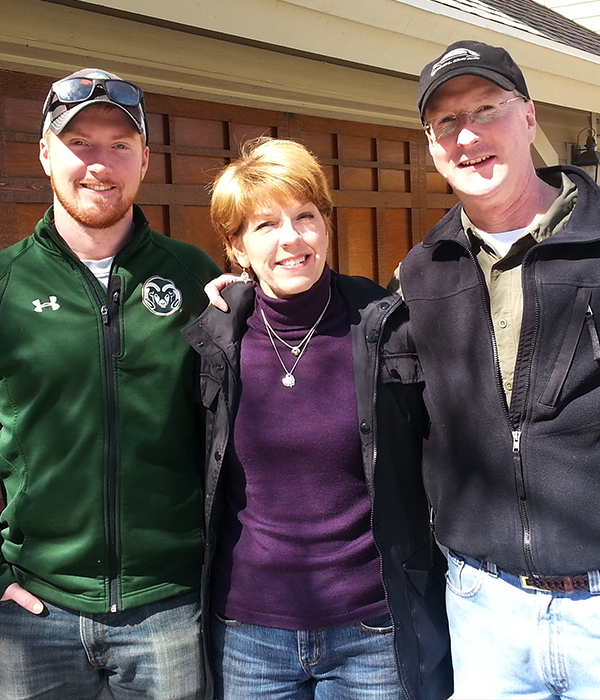 Kit, Marilyn and Robert Garren
Kit and Marilyn both grew up with a love for the western North Carolina Mountains and met in 1985 through mutual friends.  They were married in 1987 and were blessed with two children.  Jessie was born in 1991, and Robert was born in 1994.  Through many years of family life adventures, the "Garrens 4" learned the importance of exercising what they call disruptive faith (allowing faith to intrude on one's life and shift one's gaze away from his own aims, needs, and desires) through all of life's circumstances.   Today, Marilyn, Kit and Robert continue to pursue a God-honoring life through stewardship of their life story.
Marilyn was blessed to be able to serve as a full-time mother as Jessie and Robert were growing up.  Today she works part-time, serves as a member of the Brevard Community Church worship team, assists the church Youth Pastor and manages the Garren household.  Robert attends Colorado State University in Ft. Collins, serves on the worship team for the Navigators campus ministry, is a member of the CSU Ramblings a cappella group, kick boxes, skis and studies hard.  Kit continues to oversee the two property management companies that he founded nearly 30 years ago when he is not training for his bicycle ride across the country.  The Garren's worship at and are members of Brevard Community Church in Brevard, NC.